It is completely ironic that while I write this I have been struck by the urge to listen to Fela Kuti, you would think something a little more wavy would be appropriate to set the mood.
I watch a lot of black entertainment, so naturally, I spend a huge chunk of my time on BET. In three years, I am yet to miss a BET Awards, not because of the hype surrounding it especially when the
The Shade Room
are sharing second by second updates on the night it all goes down, although that does play a very important role. I do think however there is a richness that comes with the culture which is often pronounced, amplified even, during these award shows be it BET Awards, Soul Train Awards, BET Honours, Black Girls Rock and especially BET Honours which you have to take notice of.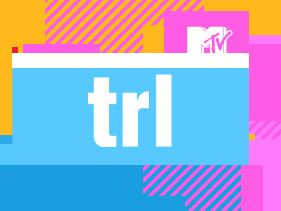 For a few weeks though I can't help but feel there is a gap. Remember MTV's TRL and 106 and Park? I was in my tweens when these shows were all the rage. This was back then, the only way to come as close to the biggest artistes as one could possibly could. No Instagram, Twitter, Snapchat, Periscope just old school face to face, with the highlight being a live performance of either their freshest single just out of the studio or their hardest hitting chart banger. I remember TRL was filmed in NYC in a space that had huge windows for walls overlooking Time Square, depending
who was rumoured to be appearing on the show besides the studio audience there were hopeful fans in Time Square often braving the blistering winter or sweltering heat. The camera would get a swift shot of these guys jumping up and down, smiling and waving frantically when the show would cut to commercial or was wrapping up. My tween self thought, if that is what it meant to be a teenager I couldn't wait a couple years more.
These was the epitome of live television back then.
I will be the first to admit that at some point this appeal lost its pizzaz, TRL was the first to throw in the towel and a few years later 106 & Park closed shop. My opinion, this was just about the right time to put a lid on it. It was the dawn of social media, if there was a tweef going on you could follow it live, not missing a single detail, TMZ was on the case before it was even a case and most importantly I didn't have to wait until 4.00 pm or whatever time these shows aired to get the ultimate scoop, by then it was old news.
Now, the internet is understood. When a cryptic post is shared, we still have questions, a 24 hour story is no longer enough not even an Instagram live suffices because you know these Hollywood folk, they have mad skills when it comes to dodging hot topics that have them involved in one way or another.
Plus, I don't know about you but there is also a better understanding of the culture. The moment anything happens you have people speaking out, most importantly you have teenagers speaking out. There is nothing too risque or taboo, if it's on the table you'll have tongues wagging either way and if it is, that just means you've taken a dive into the deep end which always means more hits, more likes, more trends and ultimately more staying power. What network would say no to that?
There is a generation missing out on a whole lot, like seeing Yara Shahidi talk about her freshman college experience in Harvard and on being a freshman in the same campus as Malia Obama; are they friends, do they meet in the caf, have a couple of common classes, Amandla Stenberg talking about cultural appropriation and don't cash crop my cornrows live, have Migos all of them; Quavo, Offset, Takeoff do a little something because that always seems to turn into gold, have Joey Badass talk about Black Lives Matter and his album because that album is the truth, Wizkid on how it is to be an African artiste taking over the world or Chance the Rapper and his benefit concerts wouldn't that have been something to see Chance lead people to the polls live or have Logic debut his 1-800 song .
When you want to go hard, go hard and talk about gun control, homophobia, Black Lives Matter, the relevance of African artistes in BET Awards if they do not get the time of day during these shows...mhmm I am going there, racial discrimination when it comes to the Grammys and the Emmys, why is it only now that black women and men are getting the recognition they have long deserved now and the importance of registering to vote with the relevance of voting, the stigma that comes along with your HIV status, healthcare and birth control anything and everything is game .
All I hear on daytime television is how you do not want your children growing up in the world that is today, growing up in fear of attending live concerts or afraid of being themselves. The unfortunate fact is the world outside all our front doors knows no sympathy. It takes people apart for something as stupid as the colour of your skin, the curl pattern of your hair, your body weight, religious belief, mental situation and the list of outrageous physical attributes you have no control over still goes on.
Talking about a new single or album that's dropped is cool so is talking about a viral sensation. That's what these shows could be, but now more than ever there is so much more. There is a wokeness that comes with this generation of teens that needs to be amplified beyond what it is. Debrah Lee, BET 106 & Park are you game? TRL are you?
Have a good one!